DriveQuant is sponsoring Fleming's 5th Annual Motor Insurance & Mobility Summit to be held in Munich, Germany on February 12-13, 2020.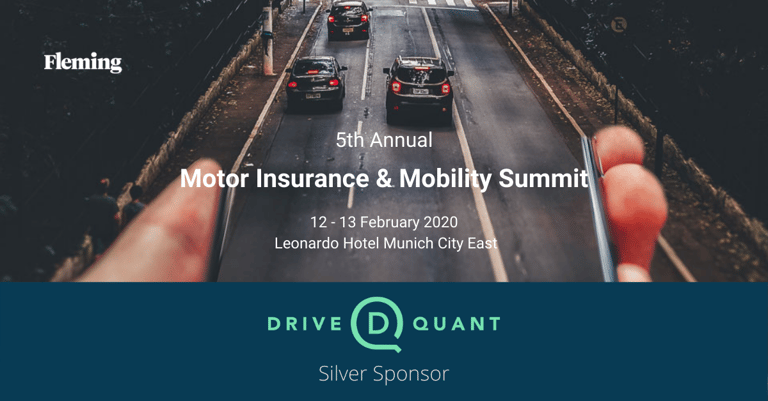 International leaders in the motor insurance industry will participate in this two-day event at the Leonardo Hotel Munich City East. This year's Motor Insurance & Mobility Summit will focus on two main topics: "Sustainable Insurance in the evolving Motor Industry" and "The Insurer's place in the emerging Mobility Ecosystems".
On the second day of the event (February 13), Philippe MOULIN, CEO & Co-Founder of DriveQuant, will lead a 30-minute session to try to imagine tomorrow's customer journey: digital & connected. He will present the possibilities offered by mobile telematics, and how it's already addressing the need for connectivity and data in order to shape the future of motor insurance.
Please feel free to schedule a meeting with us by clicking on the button below. Talk to you soon.