DriveQuant will sponsor the Insurance Innovators Nordics (online) organised by MarketforceLive from 21 April to 19 May 2021. Connect with us on the platform and don't miss Philippe Moulin's pitch on April 28.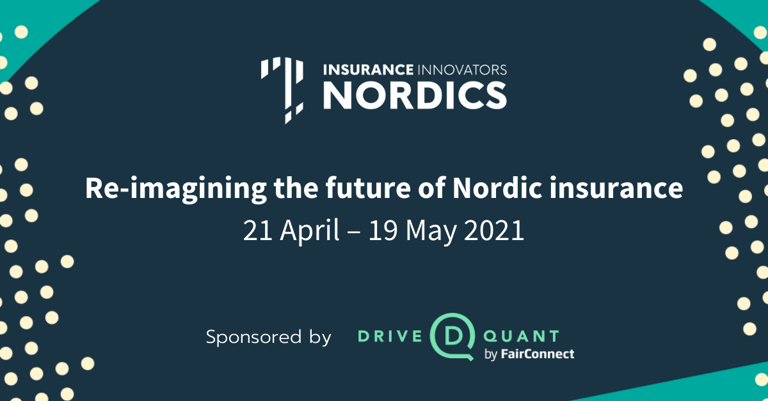 Insurance Innovators: Nordics 2021 is going online in April and May. Five weeks, five episodes, five keynotes and plenty of opportunities to connect and network with C-suite visionaries shaking up the world of insurance. This edition will be hosted on a virtual platform for live streaming and conversation.
Wednesday 28 April will be dedicated to assessing the opportunities offered by new technologies. Philippe Moulin, CEO of DriveQuant, will give a presentation at 11.10 am and share his experience in building connected motor insurance programmes using Smartphone-as-a-Sensor (SmaaS) and offering high value-added services to policyholders.
Checkout the event agenda and get your ticket here.
---
Connect with us and schedule a meeting with one of our experts on the platform. If you have any questions, please feel free to use the button below.