What's the future of telematics technology? That's the question to which Philippe Moulin, CEO & Co-Founder at DriveQuant, will try to answer at the Telematics Conference CE Europe along with his fellows from the telematics industry on 26 September in Prague.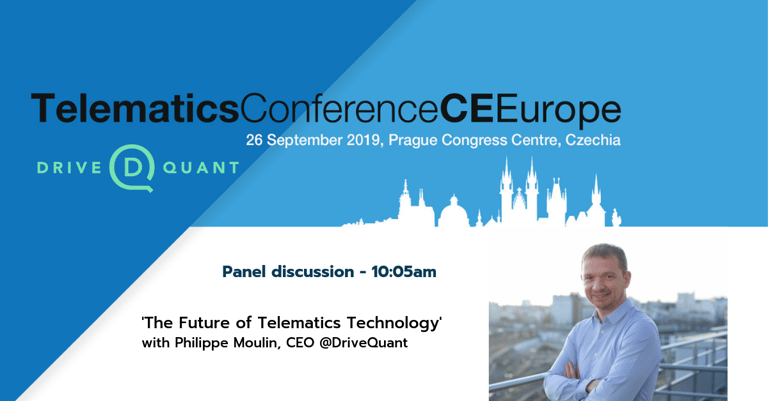 Telematics Conference CEEurope is a major telematics-focused conference and exhibition in Central and Eastern Europe. It brings together more than150 key stakeholders from the industry.
This year, Philippe Moulin (DriveQuant) has been invited to join a panel discussion that will take place on September 26th at 10:05am at Prague Congress Centre, Czechia. Moderated by his fellow Aurimas Brazionis from Teltonika, the discussion will focus on the future of telematics technology. Spoiler alert... Philippe might focus on mobile-based telematics, and how it can improve road safety and reduce both environmental footprint and costs related to driving by focusing on driver behavior (vs. vehicle-only).
Do not miss on the opportunity to hear about the latest achievements in telematics, logistics and transport, meet us in Prague! If you have any question regarding DriveQuant's participation in the event, feel free to contact us below.