The Global InsurTech Summit - Istanbul 2019 - will feature the best and most innovative insurtech players. Being identified as a top insurtech thanks to its mobile telematics and usage-based insurance solutions, DriveQuant has been invited to introduce its latest achievements on April 3rd.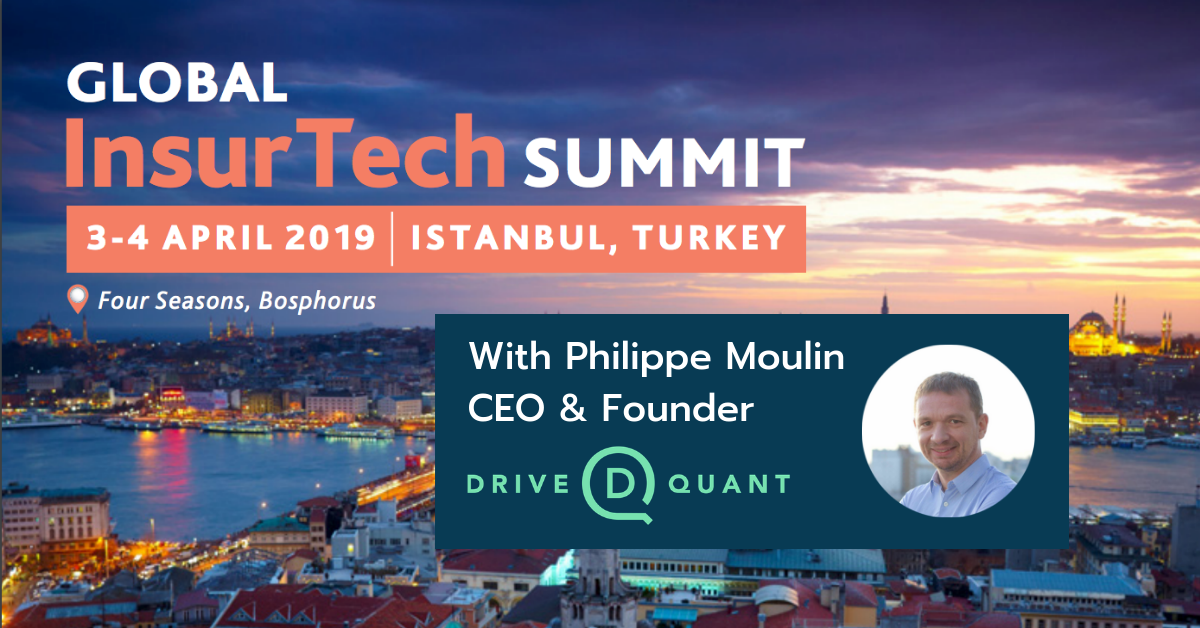 With 70+ expert speakers from 50+ countries, The Global Insurtech Summit is a must-attend event that brings together the insurance ecosystem and the most vibrant technologies from all sides of the globe.
Philippe Moulin, CEO and Founder at DriveQuant, will introduce our latest achievements leveraging mobile-based insurance telematics. François Pot, Business Development & Partnerships, will also attend the event to meet with (you) experts of the industry.
You can book a meeting with Philippe or François, or contact us below for further information.