DriveQuant has been selected for the 2nd year to share its vision of connected motor insurance with mobile telematics at DIA MUNICH 2019. Join us at Eisbach Movie Studios on November 20-21.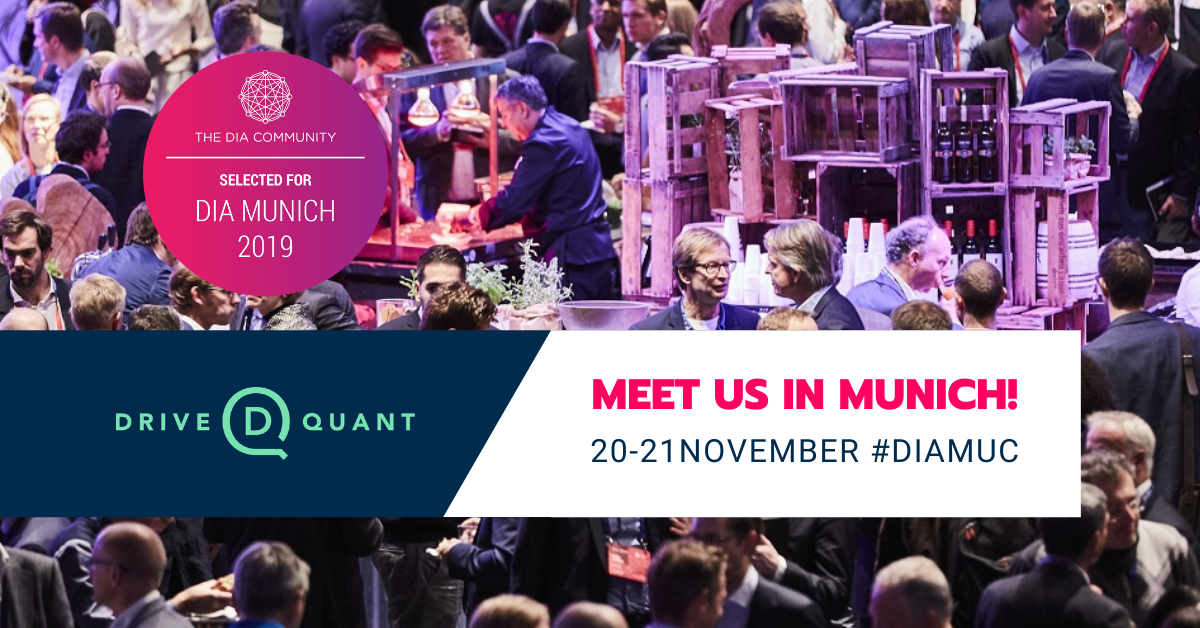 DIA MUNICH 2018 has been truly exciting for our team, where we had the opportunity to showcase a live demo of one of our telematics app and where we met inspiring insurtechs from all over the world. We're looking forward to being back for DIA MUNICH 2019 on 20-21 November, and we will be pleased to welcome you at our booth.
If you have any question regarding DriveQuant's participation in the event, or to schedule a meeting with one of our experts, feel free to contact us below.