After participating in an exciting 2020 edition, DriveQuant by FairConnect is back at the Motor Insurance & Mobility Summit as the event's main sponsor. Join us on this virtual edition on 19 and 20 May.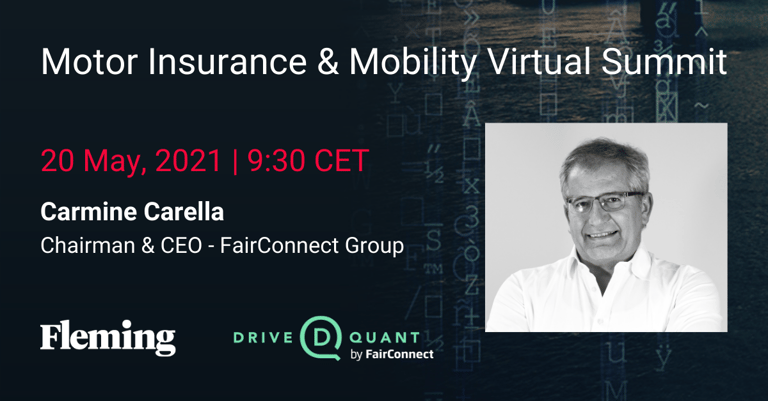 The Motor Insurance & Mobility Summit is taking place online on 19 and 20 May. Tune in to Zoom to listen to and discuss with industry leaders. This edition will be co-sponsored by Swiss Re and DriveQuant by FairConnect, and Philippe Moulin (CEO of DriveQuant) will moderate the second day of the conference.
Do not miss the opportunity to attend Carmine Carella's session on day two at 9.30 am CET. The CEO of FairConnect Group will share his vision of connected motor insurance and the importance of providing solutions that improve the quality of life of policyholders, protect their personal data and respect their freedom of movement.
Building Successful Connected Motor Insurance Programs with Smartphone Telematics


Presented by Carmine Carella - Chairman & CEO - FairConnect Group
- Plug'n'play technology based on policyholder-friendly mobile apps
- Valuable scoring and analytics capabilities
- Data-driven claims management
- Value-added services to engage and reward policyholders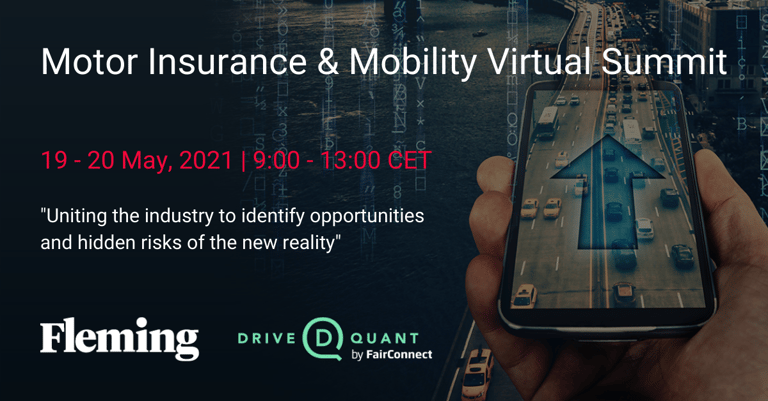 >> Get your free tickets here <<
---
Connect with us on the Zoom platform. If you have any questions, please feel free to use the button below.