DriveQuant will sponsor the Global InsurTech Summit 2021, one of Europe's leading insurtech event. AltAssets and FinTech Global are hosting the third edition as a virtual event to connect the global InsurTech community and explore the latest innovation in the sector.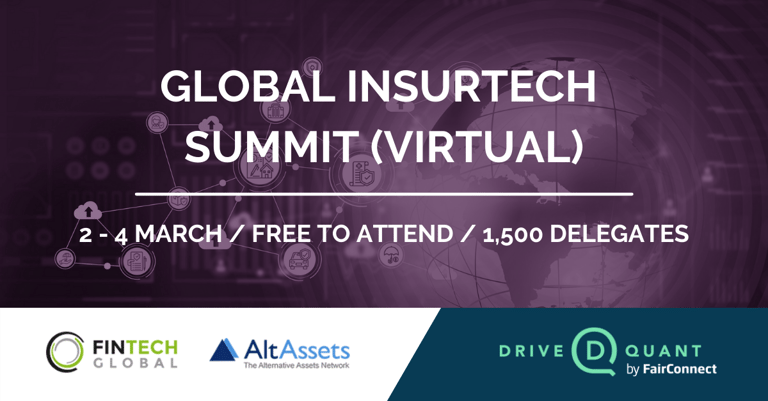 The end of the year 2020 has been great for DriveQuant. As you may already know, we are now part of the FairConnect group, which provides services to more than 500,000 policyholders worldwide through dozens of connected insurance programs. More than ever, we are focused on designing and operating connected solutions that enable insurance carriers to co-design connected and usage-based insurance (UBI) programs with risk profiling, fairer pricing, positive underwriting and better knowledge of policyholders, automation of claims processes, fraud detection and theft tracking.
The Global Insurtech Summit will be an opportunity for us to catch up with you and find out how our services can improve the prevention of risks related to mobility and provide real-time assistance and valuable services to drivers. You view the agenda and register for free here.
---
Come and meet us on the platform, we will more than happy to welcome you on our virtual booth. If you have any questions regarding DriveQuant's participation in the event, or to schedule a meeting with one of our experts, feel free to contact us on the event website or by using the button below.