TU-Automotive Europe is back for 2019 with European automotive leaders driving the auto tech landscape. DriveQuant will introduce its vision of the connected car, focusing on how mobile telematics technology makes it possible to connect all vehicles, today, on a global scale.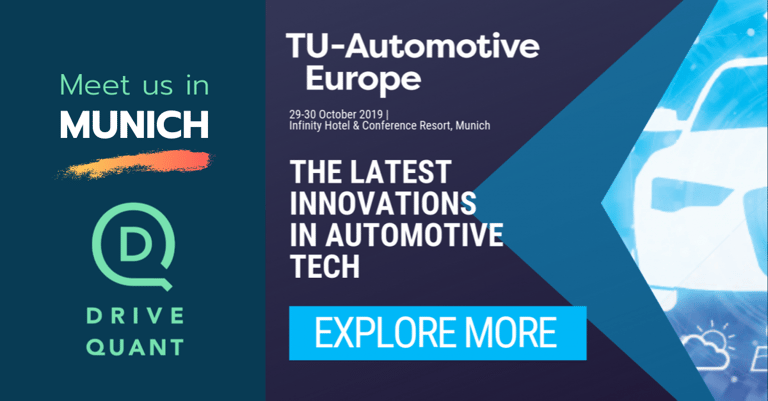 TU-Automotive Europe is back on October 29th-30th at the INFINITY Hotel & Conference Resort in Munich, with the promise of more networking with industry leaders and a two-day programme featuring exclusive case studies, insight and thought leadership.
Come and meet our team there, as DriveQuant will present its vision of the connected car and how mobile-based telematics provide a unique and effective way of improving road safety, reducing the environnemental footprint of driving, lowering energy and fuel consumptions, as well as predicting tire and break wear.
Find the full agenda here. If you have any question regarding DriveQuant's participation in the event, or to schedule a meeting with one of our experts, feel free to contact us below.