DriveQuant has been invited to join the French Chamber of Commerce delegation during the Singapore FinTech Festival 2019 on November 11-15th.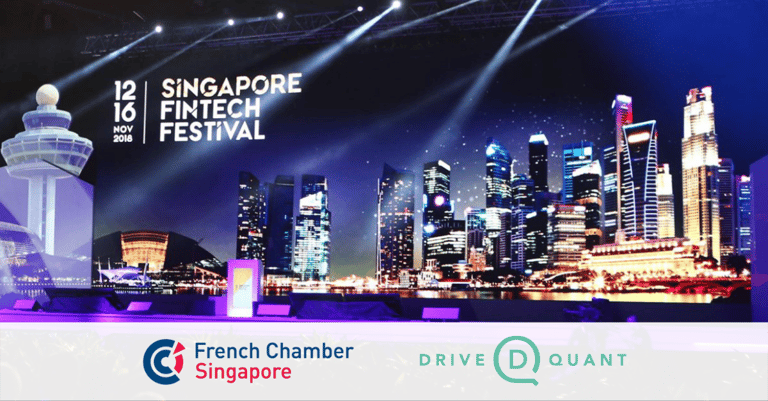 DriveQuant will join the French Chamber of Commerce delegation to the Singapore FinTech Festival 2019 along with key French FinTech startup players for a whole week of business meetings and discovery of the Asian market.
This trade show is presented as the largest FinTech event in the world with more than 45,000 visitors, decision-makers and investors from more than 130 countries. As a hub and gateway to the Asian market, Singapore is positioning itself as a key financial technology centre and a pioneer in innovation.
This journey will also be the occasion to take part of the Asia Start-up Summit, an event scheduled for Friday 15th. DriveQuant will take the opportunity to pitch in front of nearly 200 Singapore corporate participants to introduce its mobile telematics technology, and how a simple smartphone can help motor insurers build UBI and deliver high value connected services to their customers.
If you have any question regarding DriveQuant's participation in this journey, or to schedule a meeting with one of our experts, feel free to contact us below.