For those who missed our webinar 'Telematics Strategy: how to get ROI from connected vehicle programs' from September 20th, you can enjoy a free preview here. Philippe Moulin, CEO at DriveQuant, and Frederick Buhr, Former VP at Zubie, tried to answer this $64B by giving insights on existing telematics investments.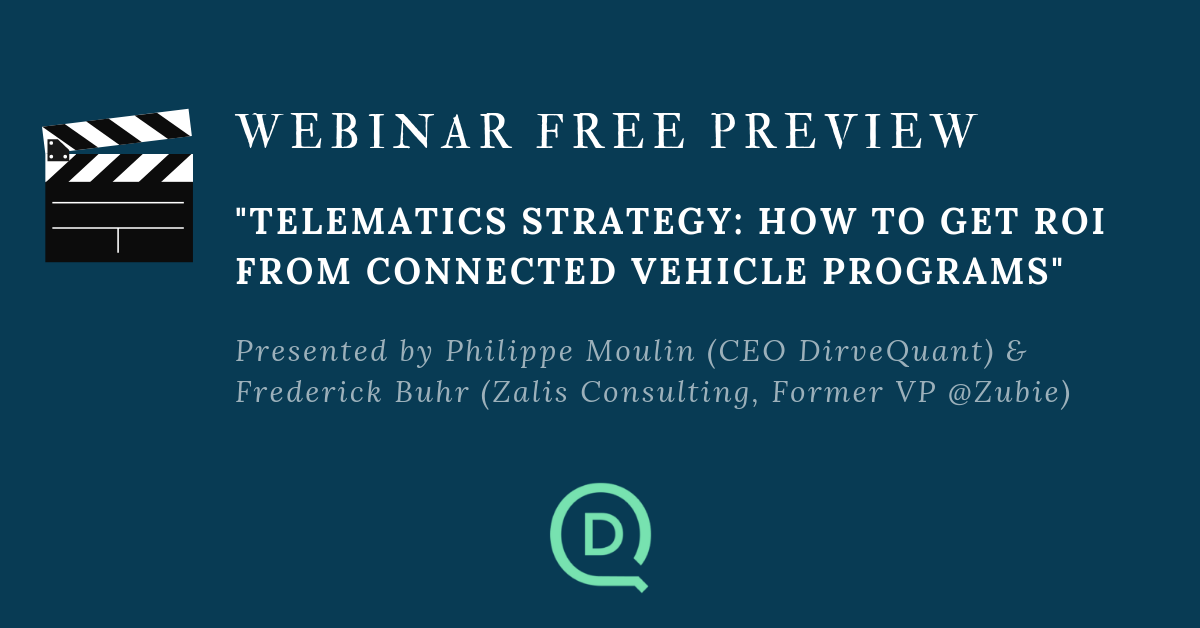 Insurance companies, Fleet services, shared mobility, OEMs, ... All have one thing in common: the imperative to extract valuable data from drivers and vehicles to shape the automotive products and services of the future…
Do not miss any of our videos by subscribing to our Youtube channel here!
If you have any question about the content of this podcast, please feel free to leave us a message below.