Let's talk about Connected Insurance
FairConnect and DriveQuant will sponsor this year's edition of the Italian Insurance Forum organized by IKN, which will take place on 26-27 April. Connect with us on SwapCard.
The Italy Insurance Forum is going online in April, with a unique meeting hub for the new national and international insurance industry. The 2021 edition will be all about networking via the Swapcard platform to facilitate meetings and the development of new partnerships. Five hundred participants, including CEOs and managing directors from Italy and around the world, will share their vision of the insurance industry and present their innovations.
FairConnect will be present as an exhibitor to share its vision of connected insurance. As a global provider of connected solutions tailored to the needs of insurance carriers, Europe's leading group is committed to improving the quality of life of policyholders, protecting personal data, and freedom of movement. FairConnect designs connected insurance programmes that encourage insurance carriers and their policyholders to improve the prevention of risks related to their mobility, property, and health, while providing real-time assistance and valuable services.
DriveQuant will also sponsor the event as an Insurtech. Connect to Swapcard and watch the insurtech pitch presented by Philippe Moulin, CEO of DriveQuant and General Manager France of FairConnect. He will introduce DriveQuant's technologies that leverage smartphone telematics (SmaaS) to design successful connected motor insurance programs.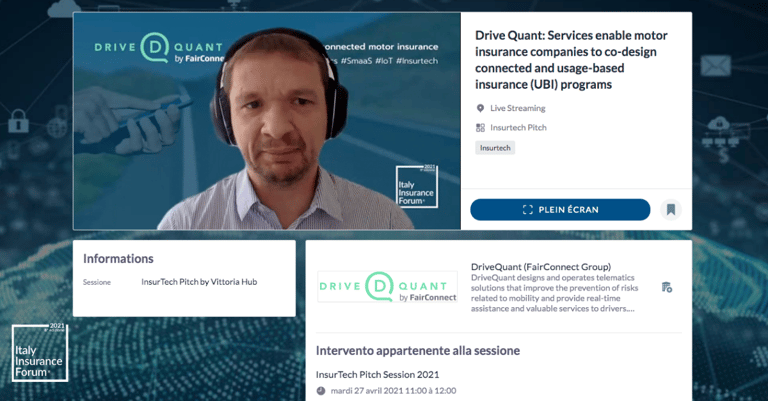 Check out the event agenda and get your ticket here.
---
Connect with us and schedule a meeting with one of our experts on the platform. If you have any questions, please feel free to use the button below.