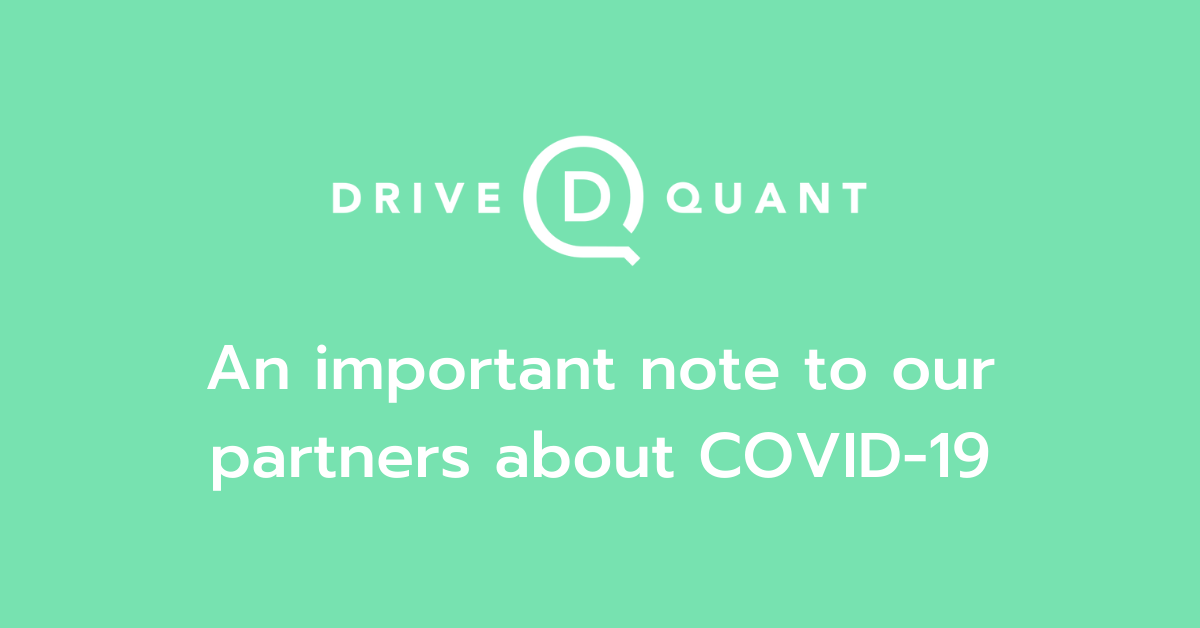 Dear partners,
In these difficult times of health crisis due to the COVID-19 outbreak, we would like to reaffirm the commitment of our entire team to ensure the quality of the services we provide. The members of the technical team and all DriveQuant employees remain mobilized to guarantee it. Our solutions will not be impacted in any way.
Since the beginning of this health crisis, our priority has been the respect of the recommendations made by the French authorities to protect us, but also and above all to protect our entourage and the most fragile people. This is why we have adopted an organization adapted so that each of us can work in an optimal way from home since Friday, March 13. So we all remain positive and united, and continue to exchange on a daily basis so that nothing is left out.
We would particularly like to thank our investor IFPEN for supporting us more than ever during this period.
Thank you for your trust. Take care of yourself and your loved ones. We keep in touch.
The DriveQuant Team