Club Identicar, France's leading driver's club, announces the release of the second version of the Roole app, which allows users to help each other in the event of a breakdown or difficulty on the road and share their journeys with their families. For this new version, Club Identicar integrates DriveQuant's driving analysis services.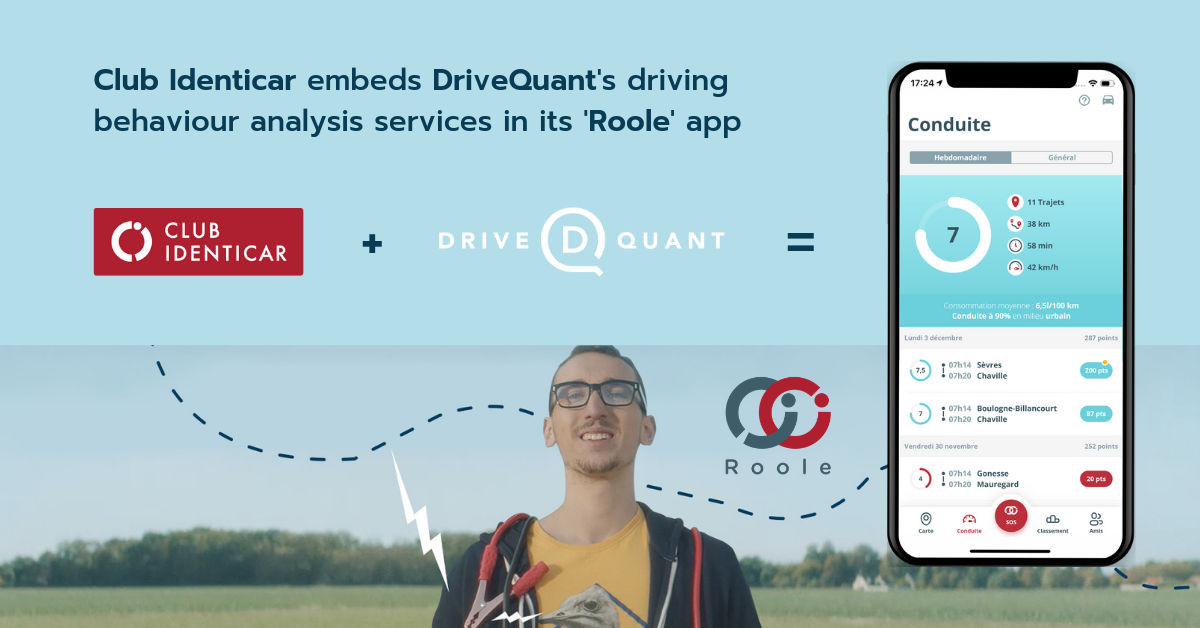 Launched in 2018, Roole is a mobile application dedicated to mutual assistance on the road, available for download on iOS and Android. The new version retains the basic functionalities of community mutual support and tracking trips with family and friends, but adds new, more ludicrous ones.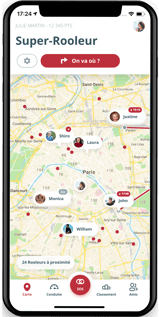 In fact, Roole now offers drivers services to improve their road safety and reduce the environmental footprint of their driving.
Roole members will now be able to benefit from DriveQuant's smartphone telematics, allowing the app to analyze driving behaviour in an exhaustive way. This analysis is based on the physical characteristics of the vehicle, on driving behaviour, but also on the road context (weather, traffic, route type). Thanks to this integration, Roole automatically detects users' motorized trips and provides a driving score, mileage tracking and weekly statistics within the app.
These data can be compared with those of other Roole members thanks to a ranking and, as a bonus, the app includes tips and prevention messages to help drivers improve their driving behaviour, making it more fluid, economical and ecological. By September, new features will be integrated, such as live mapping of a friend's mobility, sharing trips with relatives who do not have the Roole appl, or the estimated time of arrival visible to relatives.
Philippe Moulin, CEO and co-founder of DriveQuant explains:« It was obvious for us to collaborate with Club Identicar: offering great services to the driver is at the heart of our common concerns and priorities. This partnership is in line with our mission: to improve road safety and reduce the environmental footprint of driving. We are very proud to have been chosen to enrich the Roole app, which perfectly meets the aspirations and new uses of people in terms of mobility. »
Romain Lebègue, Director of Marketing and Development, Club Identicar adds: « Roole is our innovation laboratory at Club Identicar. We found it interesting to integrate these driving analysis services because our mission is to support motorists on a daily basis. Our vocation is also to promote new mobility solutions and to support young companies operating in this sector; DriveQuant is one of them »
To find out more about this partnership or about our connected services, contact us!