The Mobility Conference, organized by the International Motoring Federation (FIA) and set to take place in Montevideo, Uruguay, on 23-27 July, will bring together the best experts from motoring clubs over the world and showcase the very latest innovations in the field of smart mobility solutions.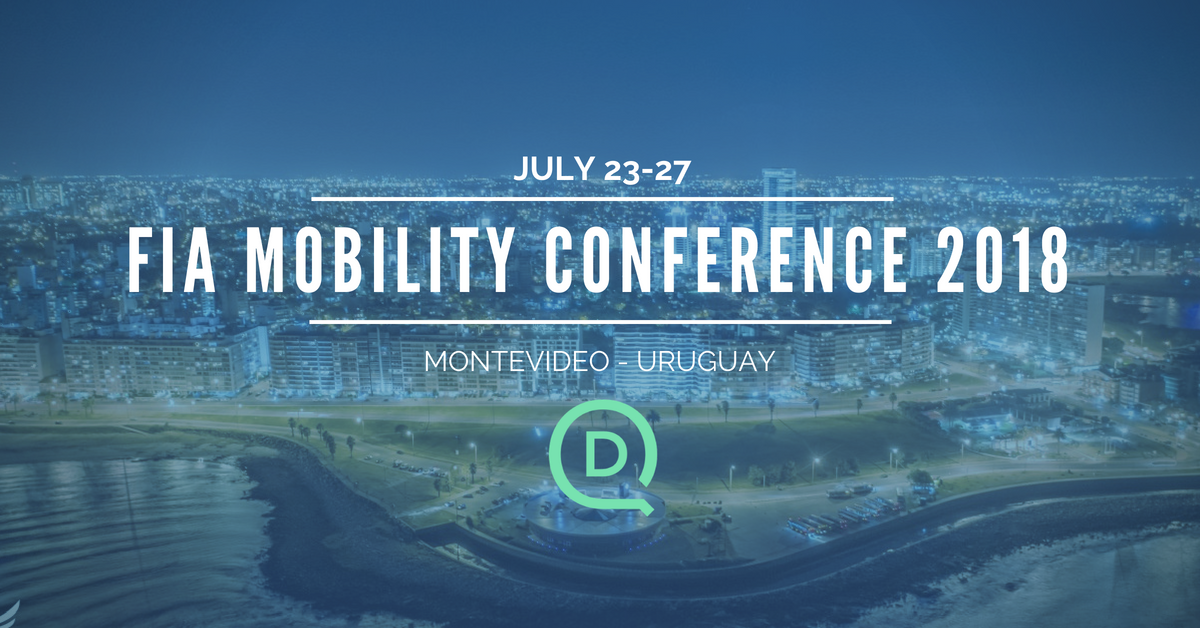 Created in 1904, the FIA now has 245 members in 143 different countries and is primarily known for running some of the world's biggest motor racing events. It is also involved in all other aspects of the motoring ecosystem, including mobility, environment and road safety.
This 26th edition of the Mobility Conference will showcase the most innovative of breakthrough mobility-related projects in the fields of user services, user engagement and new economic models. With this in mind, the FIA committee has chosen DriveQuant to come along and share its experience and expertise with regards to the impact of driving behavior on the environment and how calm and responsible driving can have a significant positive impact on our health by reducing carbon emissions and lowering the risks of accidents occurring.
The former IFPEN* incubator start-up conducts research with a very strong focus on driver eco-friendliness and breakthrough technologies in the field of mobility for smart cities.
DriveQuant CEO Philippe Moulin says of the event, « only two start-ups were chosen by the FIA committee, so it's a great honor to be representing French technological expertise on the international stage. We do what we do with two main goals in mind, these being to raise awareness of the fact that responsible driving helps reduce our carbon footprint and protect our health, on the one hand, and to change driver behavior to improve safety and create a greater sense of calmness on our roads, on the other. Getting drivers and businesses alike to commit to an eco-friendly approach to driving is something that concerns us all from both the environmental and safety perspectives ».