DriveQuant, a company founded in 2017 by Philippe Moulin and Olivier Grondin, two researchers at IFP Énergies Nouvelles (IFPEN) has become a key player in eco-driving. This was made possible thanks to data collected and analyzed from the smartphone or any connected device that calculates indicators to help drivers optimize their driving, act on their gas consumption and make their trips safer. DriveQuant has developed API solutions, mobile SDK as well as mobile applications for the benefit of major insurance industry players, new mobility operators and fleet managers.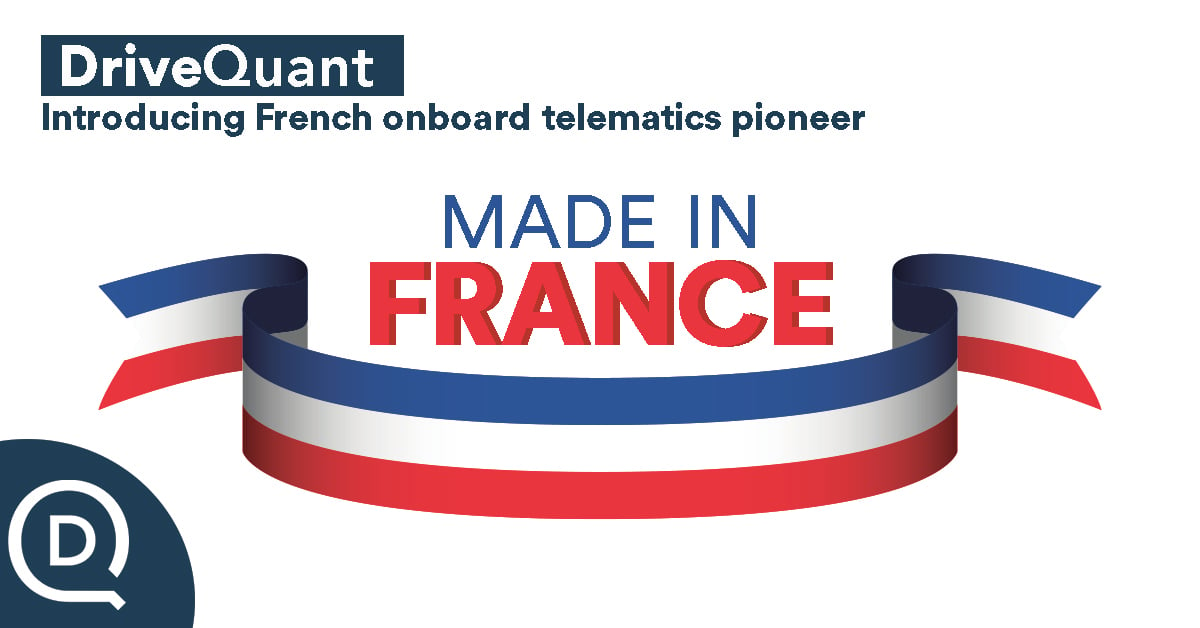 On the way to eco-driving algorithms
For more than ten years, IFP Enérgies nouvelles (IFPEN) has worked in close relation with automakers and national as well as foreign automotive suppliers to reduce transportation greenhouse gas emissions and curtail fuel dependency. Initially, the two DriveQuant co-founders were working on energy consumption optimisation at the research institute.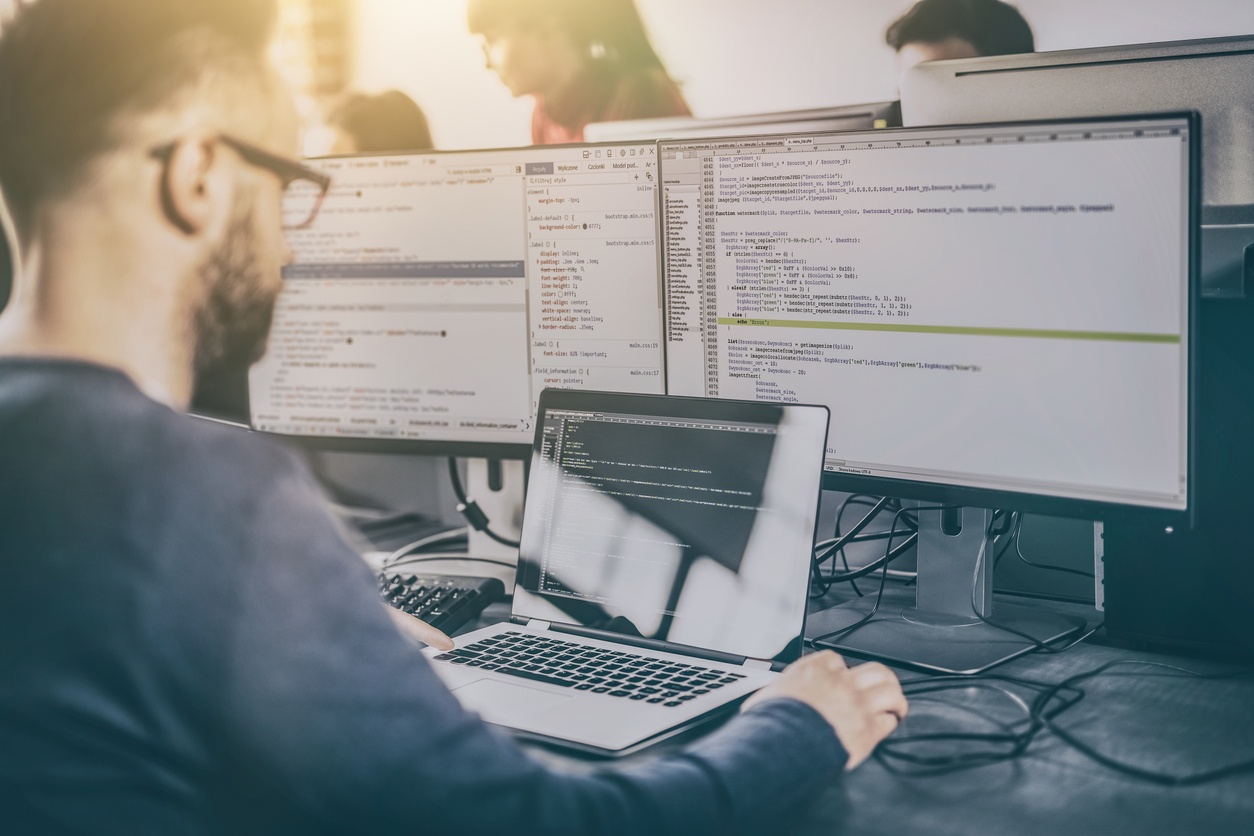 Their mission: design algorithms to improve fuel-efficiency. Their research involved as much combustion engine vehicles as hybrids or even electric, by optimizing the tank-to-wheel efficiency.
Here is the key challenge at the heart of their initiative: "Are there ways to improve fuel efficiency by acting on the driver's behaviour and not only from the monitoring of the power train and from on-board technologies?".
They have fully taken advantage of vehicle sensors while applying the law of physics, mechanics as well as statistical data to build their algorithm capable of calculating trajectories of ideal seed (for which consumption is minimal), that then allow to guide the driver.
2014: GECO, the pioneer eco-driving app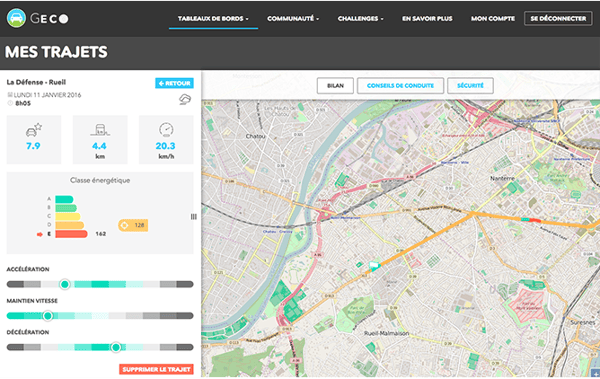 From then on, the two researchers have set themselves a challenge: "prove that one can implement vehicle driving analysis algorithms on a server or a smartphone". In 2013, as the first native applications were emerging, Philippe Moulin and Oliver Grondin, developed GECO, a eco-driving app for the mainstream. The app is free, and the business model is not yet fully operational. Yet, in 2014 the two associates have proven that vehicle technology can be transferred to IT, to allow the greatest amount of people the possibility to access data. Each driver was then able to access a soberer, energy-efficient, less polluting and safer driving via personalized coaching.
New targets: insurers and fleet managers
The market positioning only needed to be more assertive and the two founders then decided to steer their projects, initially more towards automakers, and then towards transportation middlemen both concerned with energy efficiency and driver safety: fleet managers and insurers.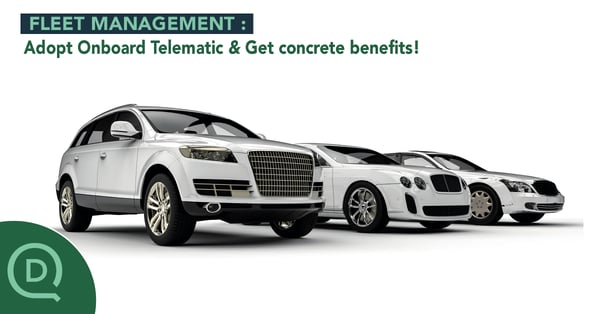 Only two further additions had to be made to achieve what will become DriveQuant's foundation: SAFETY-ENGAGEMENT-GAMIFICATION, by proposing two universal solutions, which means they can be adapted to any type of vehicle and can also be customized for each driver. Coaching options and driving challenges are also planned. The DriveQuant solution should allow, if a driver wishes, to compare its driving styles with others, friends, colleagues or any other user, allowing also for prizes to be attributed at the end of the challenge period.
The Vision: gamifying eco-driving solutions and making them playful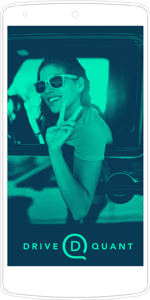 The solution is developed and available through a case or a smartphone, the mobile option allows to overcome barriers particularly financial to install the solution. Moreover, users feel free and not necessarily spied on by using their smartphone, "the "user" keeps a certain privacy with his smartphone and can administer data sharing (which data is transmitted) and manage time slots during which trips are automatically analysed or not" points out Oliver Grondin, Product and Innovation Director at DriveQuant. "Millions of miles are analysed by our score calculation services and the segmentation algorithms gain in precision thanks to reliable statistical data."
Acting as an accelerator that gives great benefits to mobility players
Today, the two founders wish to market their solution as an accelerator for mobility operators covering a great diversity such as car fleet managers and insurers who wish to use DriveQuant apps as dialogue tools with their clients, and car-sharing operators who can, among others, give substance and impartiality to their driver rating.
Data security well above legal requirements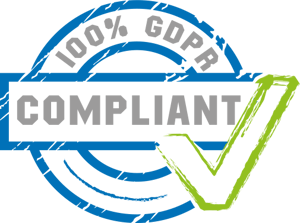 Data is anonymized, "If the driver does indeed get an individualized driving report, the statistical treatment is completely anonymous, we treat billions of data" confirms Olivier Grondin. In terms of security, "we do way more than what is legally required, because that's in the interest of the companies we work with. It's a token of confidence regarding our clients. Thus, the database cannot be accessible by external players and we set a data access management system that protects our drivers. OVH, our cloud provider has set up solutions against hacking and cyber attacks. The security level matches today's best technology."
New technological perspectives with Galileo

The emergence of new technologies such as Galileo is laying out great perspectives for the startup: "Today, GPS satellites offer enough precision to measure vehicle trips and analyse driver behaviour. With Galileo, we will gain a lot in precision which combined with the improvements and power of GPS sensors will give us great evolution prospects" adds Olivier Grondin.
"Smartphones are also more and more powerful with sensors and improve analyses precision and refinement" concludes Olivier Grondin. "Accelerometer, gyrometer, magnetometer, light sensors, barometer, etc. We use them to detect accidents or driving context."