DriveQuant and MAIF have developed "Conduire par MAIF" ("Driving by MAIF"), a mobile app dedicated to improving the driving skills of learner drivers. This innovative app acts as a true guide to simple and intuitive driving coupled with a learning booklet, and is the result of research and work carried out with 700 testers over a one-year period.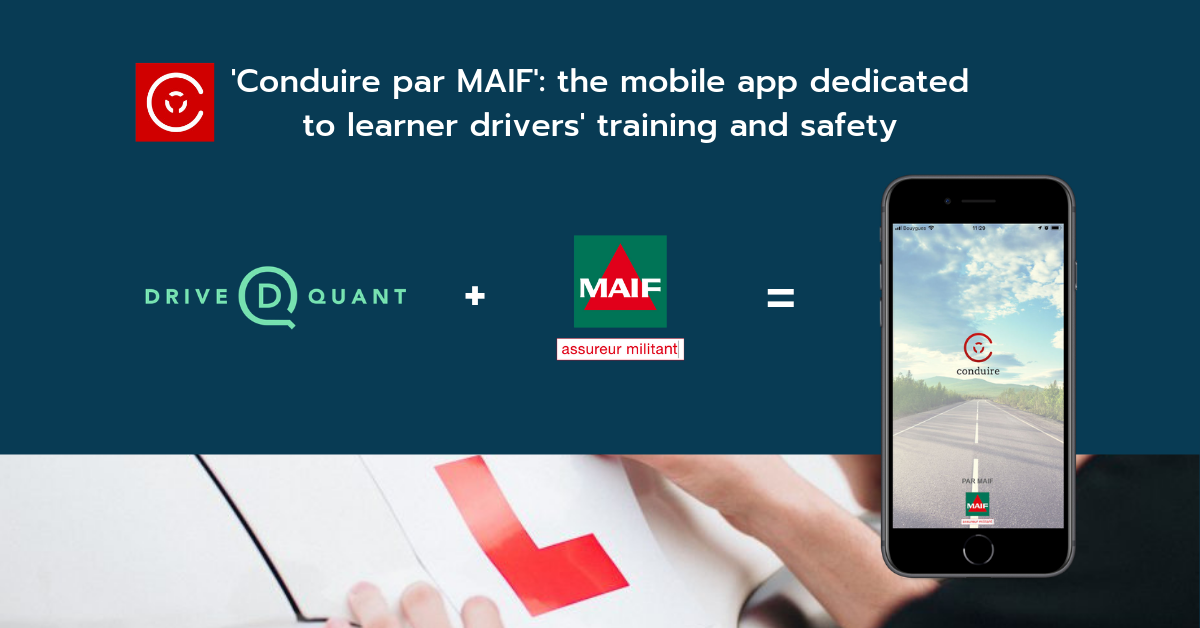 "Conduire par MAIF" provides a fun way to support young drivers in their driving and to raise their awareness of both road safety and eco-driving.
The learner driver installs the app on his smartphone (Android or iOS). Then it automatically detects motorised trips, collects driving data,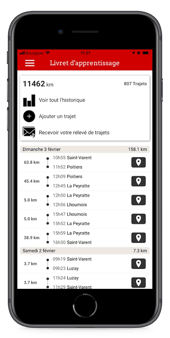 and analyses driving style taking into account road contexts. This analysis includes two scores: a safety score that is based on the number of risk events detected (braking and sudden accelerations, adherence loss limits), and an eco-driving score (energy efficiency) that compares fuel consumption and pollutant emissions with the "ideal driving style" on the same route.
The app also acts as a digital learning booklet, since all journeys are saved and compiled to track the driver's progress. Personalised advice based on driving events (written by driving school instructors) is sent via the app after each trip. Finally, several fun features are available to engage users: regular challenges and a collection of personal badges.
Philippe Moulin, CEO and co-founder of DriveQuant explains:« Our connected services for driving data collection and analysis via drivers' smartphones have allowed our partner to support and improve the driving behaviour of policyholders' children. Our in-app gamification features, which engage young people and reward the best behaviours, are key to that matter. »
Emmanuel MICHEAUX, Project Manager - Offers and Services - IARD - MAIF Group adds:
« Our starting point was that young drivers are unfortunately involved in many serious personal injuries on the roads. We have therefore decided to take action to prevent this risk by offering a connected solution, in line with the new uses of our policyholders' children. "Conduire par MAIF" was generalised after a successful test phase: 75% of testers believed that the application improved their driving behaviour, 80% would recommend it to a friend and 95% indicated that personalised advice was useful to them. DriveQuant, which had already collaborated with our subsidiary Altima, appeared to be the ideal partner to develop this mobile app. »
To learn more about this partnership, or to find out more about another DriveQuant connected service contact us!