Check out our latest innovations and features regularly in our Product Newsletter. The program for this 1st edition includes a new Bluetooth detection mode, a vehicle configuration function in DriveKit and free access to our full list of functionalities.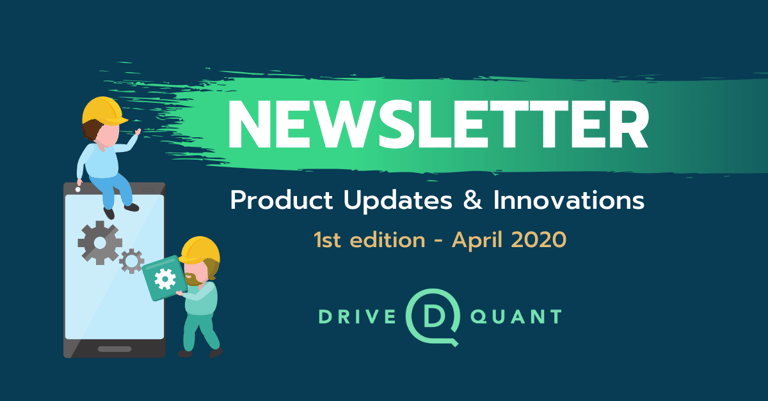 ---

Vehicle's Bluetooth system to trigger trip analysis
The automatic mode is becoming more and more flexible! Discover a new function that allows automatic trip analysis to be triggered using the vehicle's Bluetooth system. This is the third driver-intervention-free mode we're introducing, after GPS and Beacon modes.
Once the smartphone is paired with the vehicle's Bluetooth system, the SDK will be able to start a trip analysis after each start of the vehicle. The Trip Analysis SDK contains the methods for declaring a Bluetooth device. In addition, the Vehicle SDK includes ready-to-use screens to enable the driver to easily perform the pairing.

Introducing the new DriveKit 'Vehicle' component
You can now embed a vehicle configuration feature into your application with the DriveKit Vehicle module. Vehicle configuration is an important step since the driving indicators computed by the app are based on the vehicle characteristics (mass, dimension, and powertrain).
The DriveKit Vehicle module will allow your users to select one or more vehicles and to choose the automatic start mode associated with each of them (GPS, Beacon, Bluetooth). DriveKit includes a simple and configurable interface to set up screens in your app from which the driver can configure his vehicle(s) and choose the appropriate start mode(s). All configurations are stored in a local database and synchronized with a remote database.

Access the full list of our services and features
We've gathered all the services and functionalities that can be integrated into your mobile apps. Download the full list for free via the link below.