PARIS, JUNE 25, 2020 - DriveQuant pursues its international expansion in the insurance sector and formalises a partnership with TietoEVRY. This new partner proposes its Insurance-in-a-Box platform to insurers, allowing them to start digitalising their offer and create complete products in less than two months. The Scandinavian company integrates DriveQuant smartphone telematics and associated driving analysis services into its portfolio.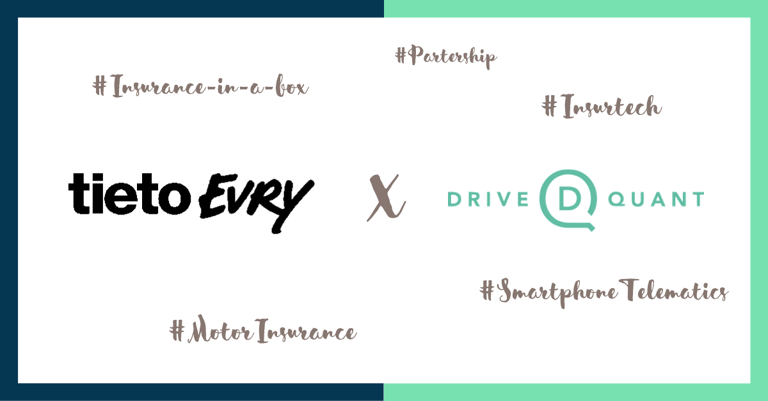 A platform to quickly deploy white-label insurance offers
TietoEVRY markets a white label insurance offer (Insurance-in-a-Box), a digital toolbox designed to help insurers adopt the latest technologies with a time-to-market of less than two months. The SaaS platform covers all aspects of the insurance value chain, from underwriting to claims management.
Insurance-in-a-Box can be deployed without advanced IT expertise and offers a lot of flexibility: all its components are available as pay-as-you-go modules. Among the insurance companies that have adopted the solution are Baloise Insurance and Aegean Insurance.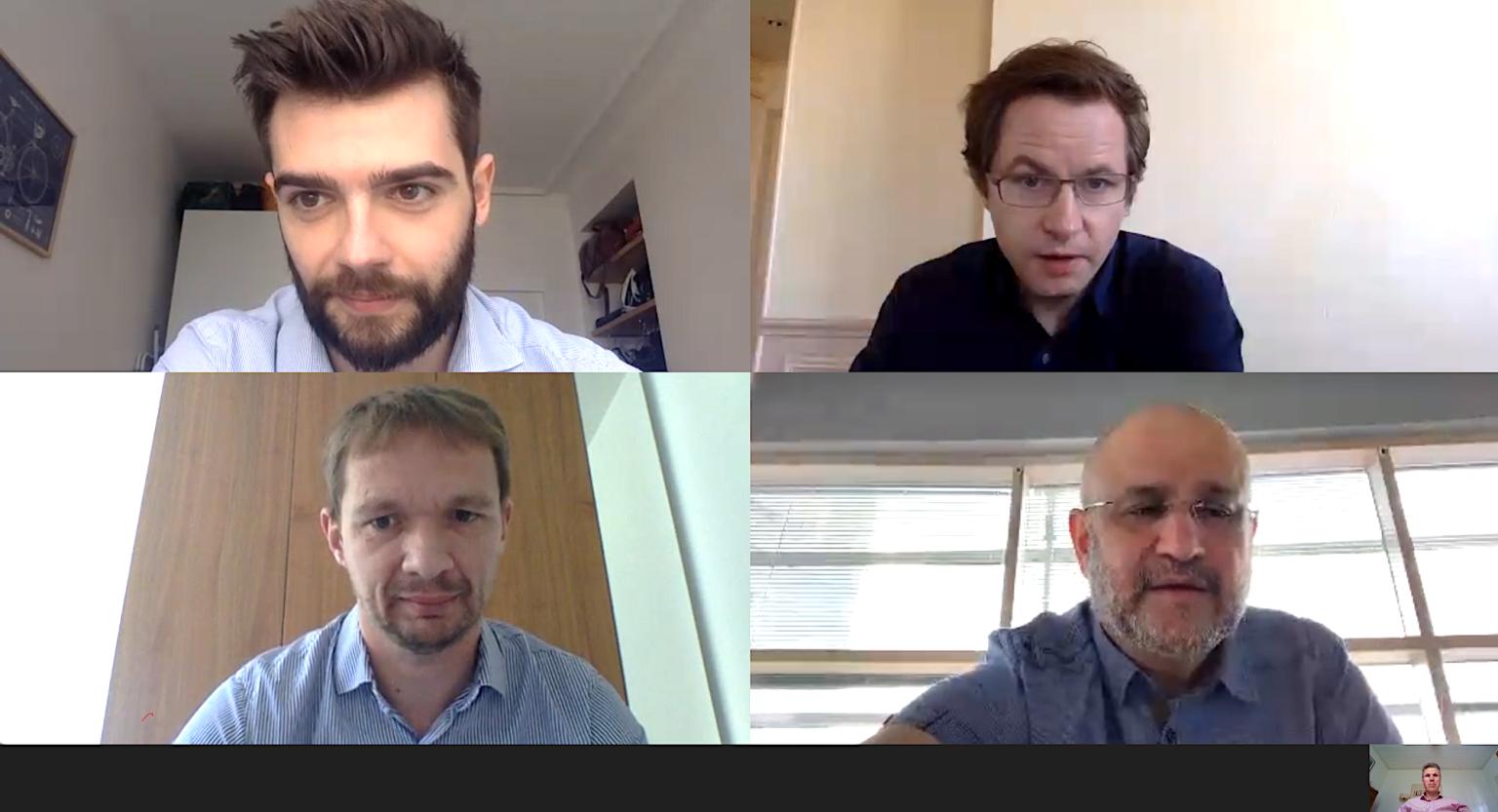 Digital signature of the partnership agreement during the lockdown: Philippe MOULIN (DriveQuant), Sameer Datye (TietoEVRY), Petteri Lahtinen (TietoEVRY), Edouard BOISNEL (DriveQuant), Olivier GRONDIN (DriveQuant).
DriveQuant's DriveKit to meet the growing demand for usage-based insurance solutions
TietoEVRY chose to integrate the DriveKit SDK (launched in April 2020) to its SaaS platform. DriveQuant's driving analysis and driver engagement services can now be operated by insurers wishing to create usage-based insurance programs through the use of mobile telematics applications for their customers.
Sameer Datye, Head of Business Development, Insurance & Wealth Management at TietoEVRY explains:
« With DriveQuant we are able to have a robust and proven mobile telematics solution on the Insurance-in-a-Box platform. Since it is already pre-integrated on the platform, insurers can white-label the solution and add it to their customer engagement in no time. Even with white-labeling and customization, we are still able to keep our promise of enabling our customers to go to market in less than 2 months! »
The rapid changes occurring in the motor insurance industry require new, state-of-the-art services. The COVID-19 pandemic and the related lockdown have confirmed a growing demand for fairer insurance products that take into account the actual use of the vehicles covered. DriveQuant solutions unleash the potential of data from connected vehicles and drivers to complement data from other Insurance-in-a-Box components. The common goal is to help insurers and their customers to better manage risks and make roads safer.
Philippe Moulin, CEO & co-founder of DriveQuant adds:
« This partnership with TietoEVRY is strategic for DriveQuant. We complete our partner's offer with our smartphone telematics and customer engagement solutions, and they are embarking on their European conquest. DriveQuant continues its international expansion in very dynamic markets regarding telematics insurance matters. We look forward to helping insurers and their customers to better manage risks and make our roads safer. »
ABOUT TIETOEVRY
TietoEVRY is a European leader in services for the digital transformation of organisations with Nordic values and heritage. Headquartered in Finland, TietoEVRY employs around 24 000 experts globally. The company serves thousands of enterprise and public sector customers in more than 90 countries. TietoEVRY's annual turnover is approximately EUR 3 billion and its shares are listed on the NASDAQ in Helsinki and Stockholm as well as on the Oslo Børs.
Do not hesitate to contact us to learn more about DriveKit. You can also consult our technical documentation via the button below: