DriveQuant's mission is to make roads safer and to reduce the environmental footprint of mobility. To turn this ambition into reality, we develop a smartphone telematics solution that powers connected car insurance programs for insurers.
Based on a mobile app, connected car insurance brings drivers with actionable feedback about their driving behaviours, focusing on aspects such as safe driving practices and phone distraction. This approach not only enhances road safety but also plays a significant role to reduce the environmental footprint of automotive mobility by guiding drivers to adopt eco-friendly driving habits through personalised in-app coaching.
While connected car insurance is becoming a mainstream product in the US, growth is slower in most EU countries. Many European insurance companies have already launched connected insurance programs, but they have not yet reached a wide audience despite positive feedback. To promote the adoption of connected insurance at a larger scale in Europe, DriveQuant has come up with the "Are You Connected?" campaign.
This campaign consists of six digital posters, designed to highlight the gap between a world where every aspect of our lives are increasingly connected, and car insurance, which remains a more conventional product.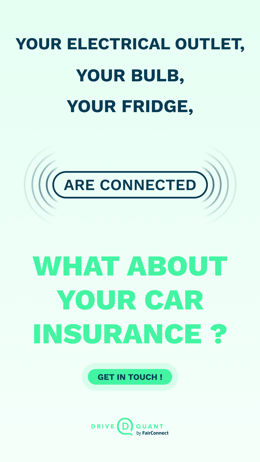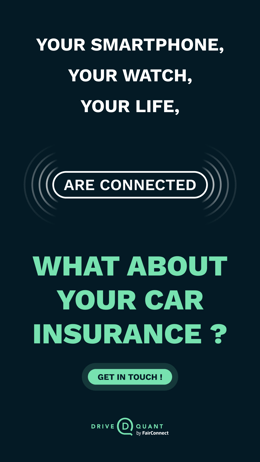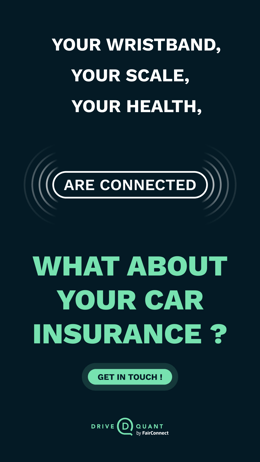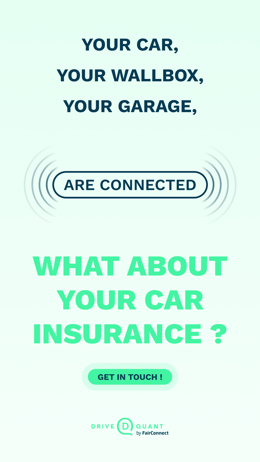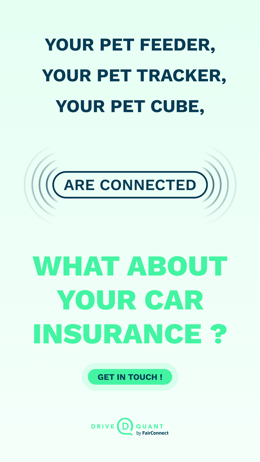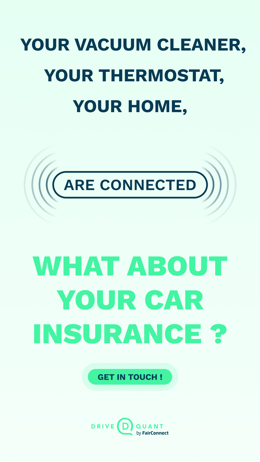 DriveQuant partnered with Make The Grade, a leading growth agency, to design the assets of its campaign.
---
Valentin Juillard, Brand Content Manager at DriveQuant:
"The purpose of the campaign was to humorously question the players in the insurance industry. Car insurance is one of the few services that hasn't been digitised yet. Why not jump in? Smartphone telematics has proven its reliability and ensures a seamless and straightforward connected experience for both insurers and policyholders. Connected insurance has many advantages to offer in a challenging economic climate. It also is a fantastic tool to contribute to reducing the environmental footprint impact of automotive mobility."