Fleet management has taken the shift to data thanks to tools for collecting and analyzing large amounts of data directly from the vehicle or its driver: measuring and optimizing fuel consumption, tracking trips and mileage, estimating polluting emissions, helping with vehicle maintenance and servicing, analyzing driver behaviour, etc. Over time, these data have become fundamental for fleet managers seeking to optimize their TCO. If exploiting telematic data is unfortunately often assimilated to some abuses made by the giants of Big Data, at DriveQuant we conceive it rather from the angle of Smart Data. Big Data or Smart Data, what's the difference?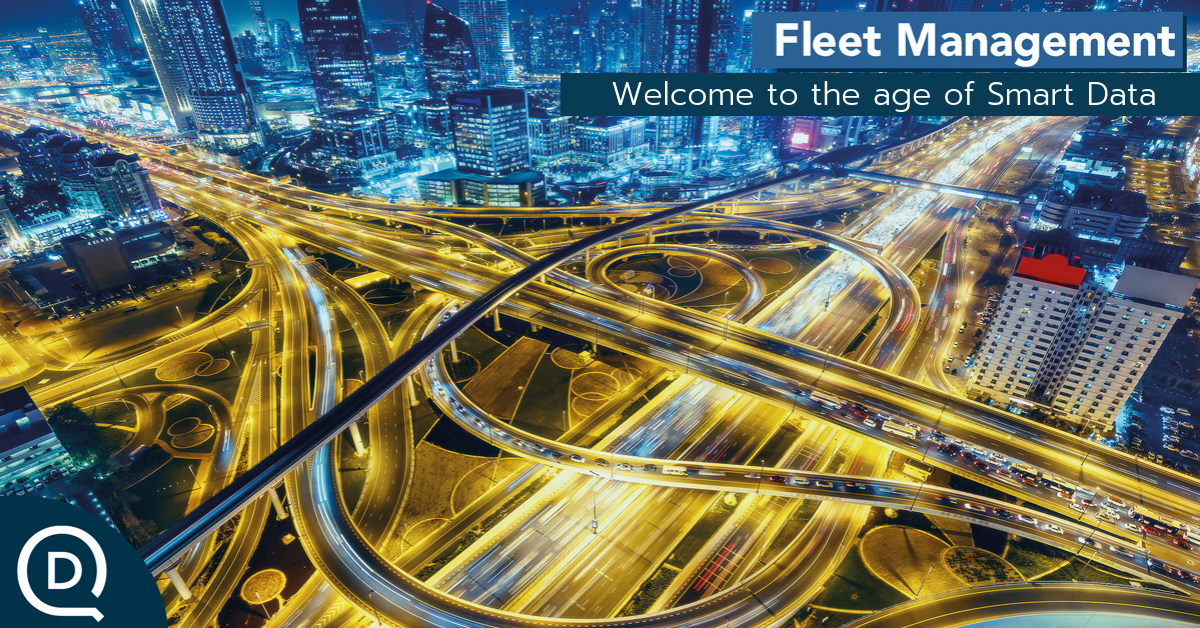 On-board telematics is on the rise among fleet operators
On-board telematics has become very popular among fleet operators. Faced with fleets of several hundred (or even thousands of vehicles in some companies), it has become necessary to use reliable data tools to support them in their cost analysis and vehicle maintenance.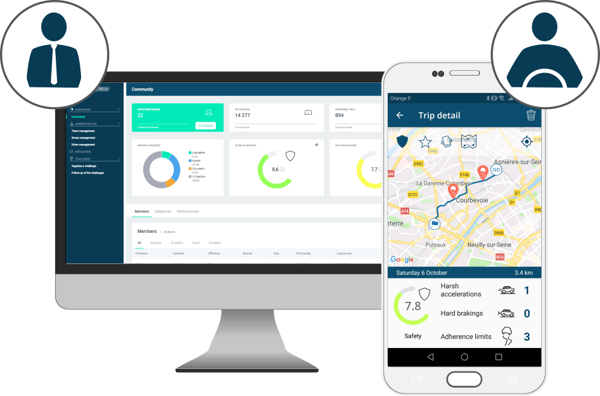 Indeed, the sector has become aware of the cost of these fleets, which are often higher than they appear. Few companies are able to have an accurate picture of the expenditures made over the past year. According to a recent study published by RRMC, and taking all costs into account, a fleet could average €12,000 per vehicle, which could represent €1.2 million for a fleet of 100 cars. This is why market players currently have one metric in mind: the calculation of the TCO (total cost of ownership) per vehicle.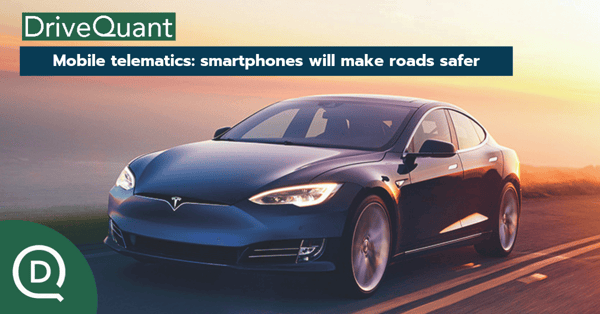 Click on the image to read the blog post
Eco-driving can be a very powerful cost adjustment tool
While large companies were already relatively well equipped with telematics systems, "we found that SMEs were rarely equipped with it. However, for SMEs too, controlling the TCO is very important. Lowering the operating cost of a vehicle is a good cost adjustment variable for companies, virtually painless for employees, unlike many other methods. In the case of mobile-based telematics, it is only a matter of training employees to adopt the right road behaviour in terms of safety and eco-driving," says Olivier Grondin, co-founder of the French scale-up DriveQuant.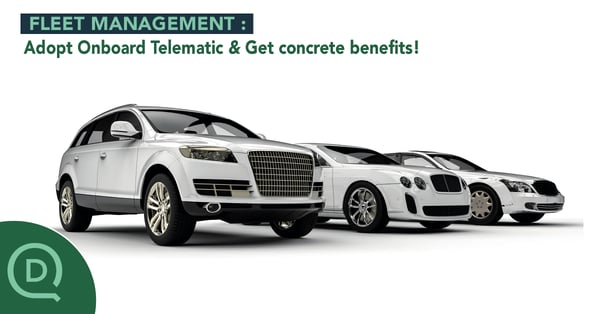 Click on the image to read the blog post
Pedagogy to overcome the concerns related to Big Data
The development of telematics, which began several years ago, has also made it possible to receive real-time data on vehicles using a hardware, but also on the driver's behaviour using mobile phones.
But activating the dongle can be a critical phase, in a European market that is still cautious about geolocation functions and at a time when the issue of data privacy remains a sensitive one (in addition to the deployment and maintenance costs involved in this type of device). "Having vehicles connected still raises concerns among employees and trade unions," explains Aurélie Niel, Fleet Key Account Manager for the DKV Eurodata group, in Le nouvel Économiste. Olivier Grondin, moderates: "At DriveQuant, we have developed coaching and gamification features, making it easier to engage drivers and help them realize that the data is also collected in their own interest".
Road traffic injuries are a leading cause of death among workers
The criteria that make it possible to reduce the TCO of a vehicle and those that make it possible to optimize driver safety are often the same: analysis of trajectories, sudden acceleration and braking, quality of the road infrastructure used. All these criteria are examined by DriveQuant solutions. "That's why we prefer talking about Smart Data at DriveQuant," adds Olivier Grondin. Road accidents still represent a considerable proportion of occupational fatalities. "By training a company's employees in the principles of eco-driving, we contribute on the one hand to improving their safety, and on the other hand to reducing the TCO of a fleet vehicles. That's why we think it's more accurate to talk about Smart Data," concludes Olivier Grondin.