Check out our latest innovations and features regularly in our Product Newsletter. The program for this 4th edition: our mobile apps can now identify alternative modes of transportation, the DriveKit SDK integrates a driver ranking, and the automatic mode is enhanced through the use of geo-zones.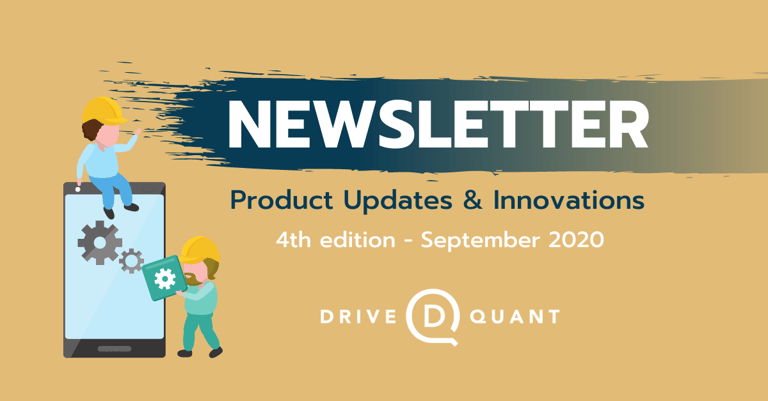 ---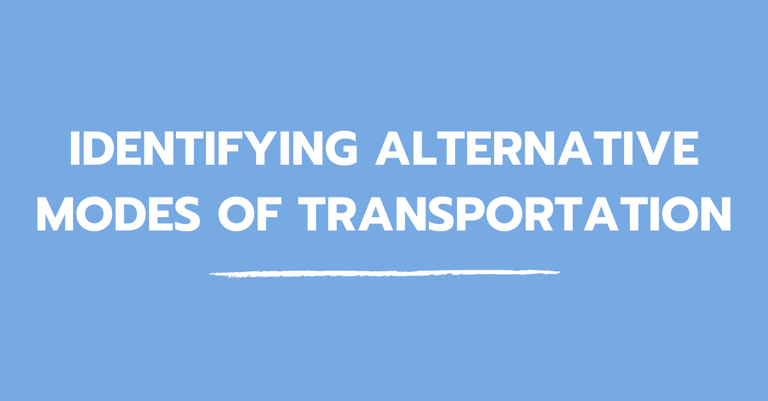 Monitoring mobility as a whole
It is in the DNA of DriveQuant to provide universal driving analysis services for all mobility professionals. This is why our mobile apps are now able to identify trips made by transportation modes other than the car, such as by train, bicycle, boat, plane, or ski.

Users can view and filter recorded trips by mode of transport and have the option of declaring an alternative mode of transportation if required. The app only evaluates trips when users are driving their car, but displays an overview of the identified alternative trips.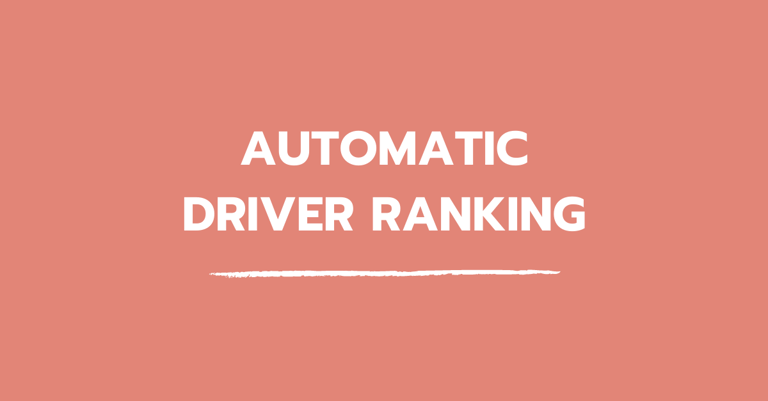 Another feature to motivate drivers to improve their driving skills
A new entertaining feature integrates our DriveKit SDK and the apps that embed it: the general ranking. This is an automatic ranking of drivers based on their driving scores. The aim of this feature is to motivate your users who want to be among the best drivers in their community to improve their driving.

Available in the 'Driver Achievement' module, this service offers the possibility to integrate up to three different rankings, each corresponding to a theme/score: road safety, eco-driving, and distracted driving. It is also possible to use several analysis periods for the creation of these rankings: the current week, the current month, or the entire period of use of the app in the community.
Trip detection by the mobile app getting always more accurate
We have enhanced the automatic trip detection mode by exploiting geo-zones. In addition to identifying the phone movements that characterise a trip using the smartphone's powerful sensors, DriveKit's 'Trip Analysis' module can now detect when you leave the geographical area where your vehicle is parked to decide whether or not to trigger the analysis.

This development complements the three existing trigger modes: (1) the natural mode which uses the smartphone's sensors, (2) the beacon mode which uses a small Bluetooth beacon, and (3) the Bluetooth mode which uses the recognition of a Bluetooth system paired with the phone (such as your car's hands-free kit).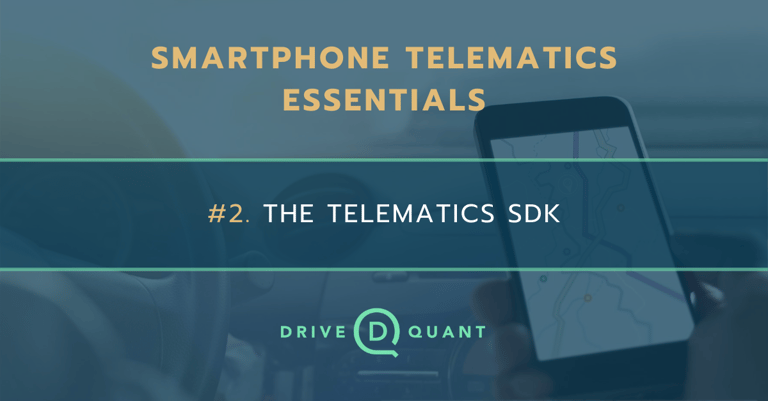 How can any mobile application be turned into a driving analysis and driver coaching device? The answer lies in this acronym: SDK. Check out the second article in our series that aims to explain the most essential aspects of smartphone telematics and how a mobile telematics app works.
---
Try our telematics services for free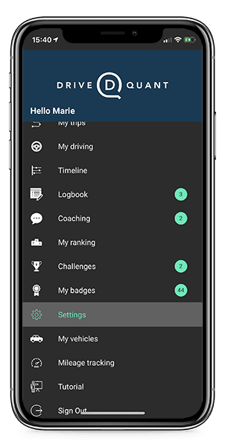 If you wish to try our services by yourself, we invite you to install our demo app DriveQuant:
> iOS - available on App Store,
> Android - available on Google Play.

Our demo app requires an access right that we will provide you free of charge. Please contact us to get your team name: