Discover Tunisia's first smartphone telematics program
Paris, 17 July 2023,
Star Assurances, Tunisia's leading motor insurer, and DriveQuant, European leader in smartphone telematics, are proud to announce the launch of STARCONNECT.
Through the STARCONNECT programme, STAR Assurances aims to make Tunisian drivers more aware of the dangers of the road. All-risk policyholders can download the STARCONNECT application today to benefit from DriveQuant's driving analysis service.
After each journey, the application shows users three scores representative of their driving style:
a safety score
an eco-driving score
a distraction score.
STAR Assurances will be organizing regular driving challenges on the theme of distraction and eco-driving. Several statistical studies by DriveQuant show that (1) the challenges lead to a 25% reduction in phone distraction, and (2) eco-drivers are also the safest drivers. Therefore, through the STARCONNECT programme, STAR Assurances is giving itself the means to act on the road risk faced by Tunisian motorists.
Users of the STARCONNECT application who have not made a claim during their contract year will see their No-Claims Bonus (NCB) premium doubled. This represents a cashback of 15%.
STARCONNECT is the first insurance product based on smartphone telematics in the history of Tunisia. The application is available on iOS and Android.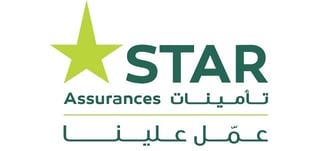 ---
"Beyond our desire to innovate and modernise, our ambition, as a socially responsible company, is to support our customers and ensure their safety. STARCONNECT is a first in the Tunisian insurance market, and we are proud to be the first to offer this solution to our policyholders. We naturally chose DriveQuant, the French and European leader in telematics, as our partner in order to offer our customers the best possible service." Mehdi Masmoudi, Star Assurances IT & Finance Director.
---

---
"The whole team is very proud to be working with Tunisia's leading motor insurer as it digitalizes its products and services. The STARCONNECT programme is ambitious and represents the first step in our development in North Africa." Philippe Moulin, DriveQuant CEO.
---
About STAR Assurances
Société Tunisienne d'Assurances et de Réassurances (STAR) was founded in 1958. Over the past 60 years, STAR has established itself as a leader in the insurance market for both private individuals and professionals. With over 154 branches, 9 branches, and more than 550 employees throughout Tunisia, STAR is closer than ever to its beneficiaries and customers to provide them with the best services tailored to their needs.
About DriveQuant
Founded in 2017, DriveQuant is developing a mobility measurement solution, based on smartphone telematics, to reduce its environmental footprint and make mobility safer. DriveQuant, French and European leader in smartphone telematics, has already launched more than 30 mobility programmes with French insurers (Covéa, MAIF, Altima Assurances...) and international insurers (LB Forsikring, Boubyan Takaful...).